TestMaster™
Automated validation test script
development & execution system
Automate the capture, publishing and execution of IQ/OQ/PQ test scripts and automatically push them to the portal.
Publish Executed Scripts To Validation Portal
When complete, automatically publish test scripts in your unique templates to the portal for electronic review and approval.
Step-by-Step Procedure Capture
Accurately capture each step of your procedure and label the PROVING STEP in accordance with GAMP 5®.
Create a REUSABLE Test Script Library
To help maintain the validated state, create a reusable test script library to support regression testing.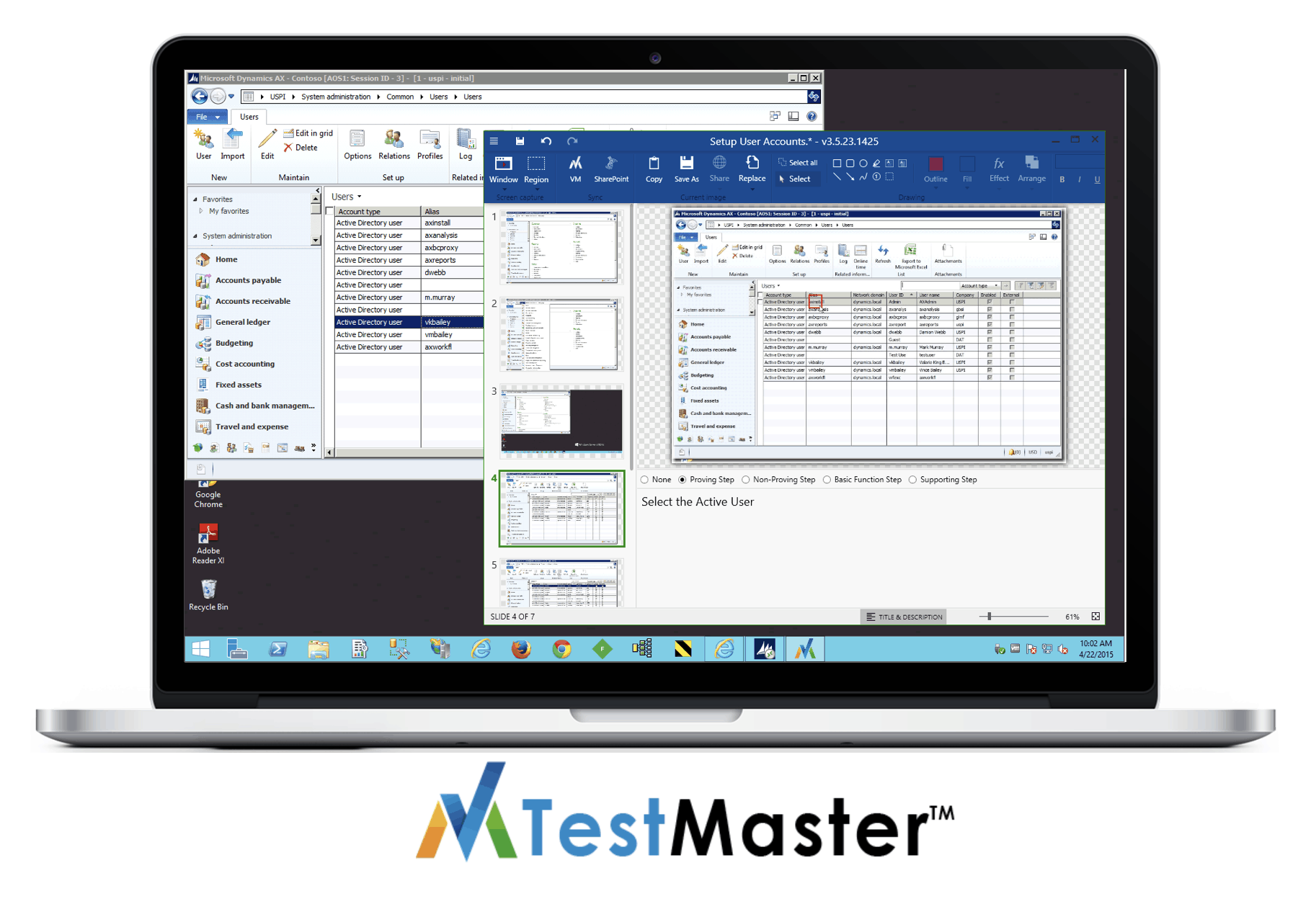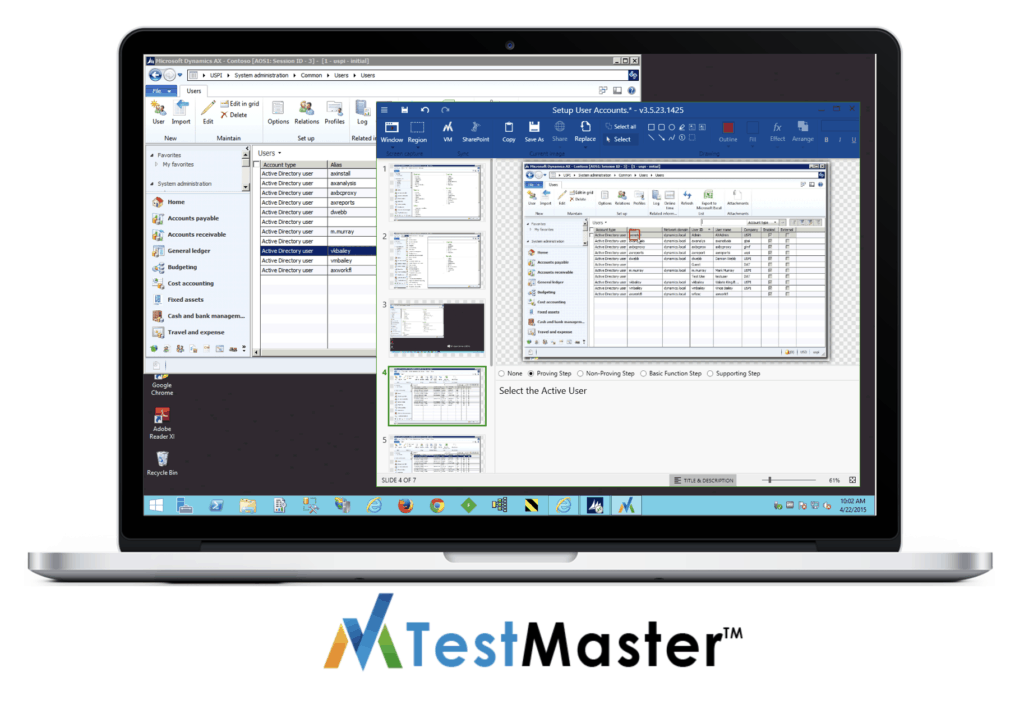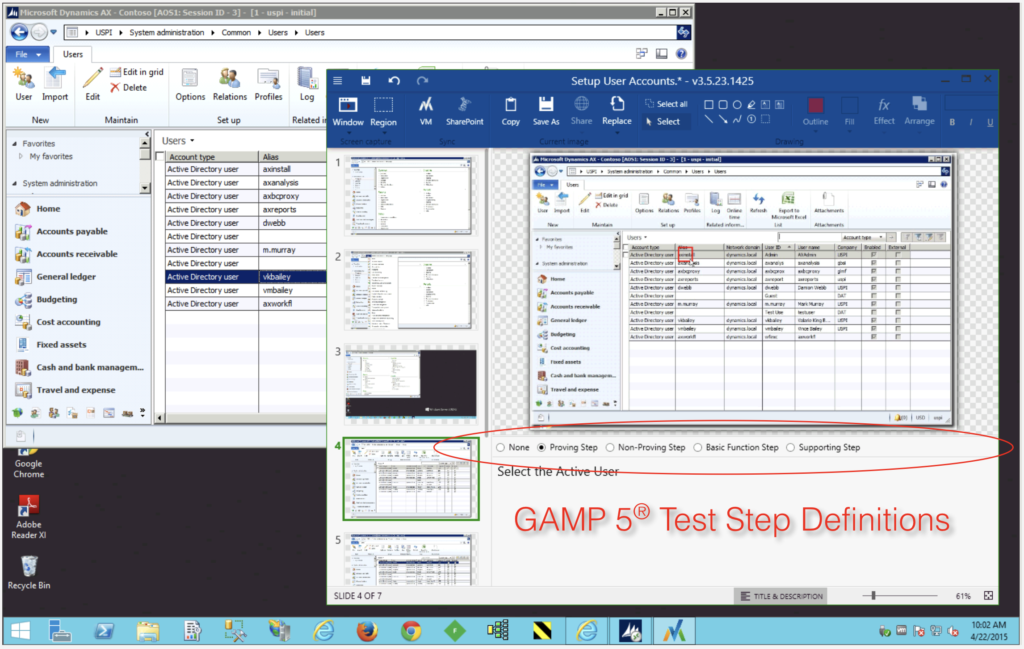 Automated Test Script Capture
Easy To Use Validation Test Script Development
Capture Full Step-By-Step Validation Test Procedures
Create Reusable Test Script Library
Easy To Edit Test Scripts
Automatically Generate Test Protocol With One Click
Seamlessly Archive Script To ValidationMaster Portal™
Create Work Instructions, User Manuals With The Same Procedure
Publish IQ/OQ/PQ From TestMaster™
Send Validation Test Cases To ValidationMaster Portal With One Click
Send Test Case To ValidationMaster For Execution
Track and Manage Each Test Case
Publish Test Cases To User-Definable MS-Word Templates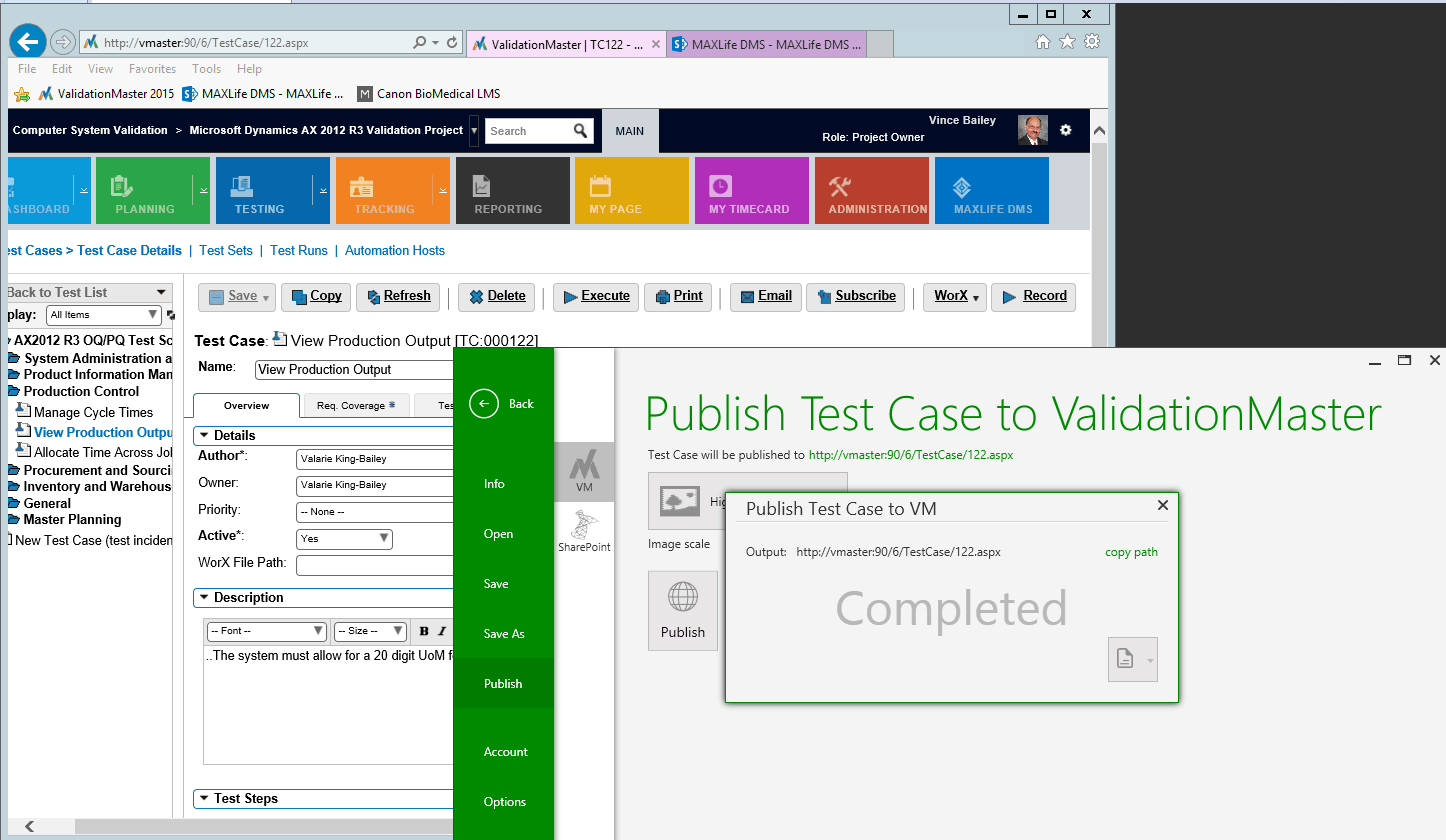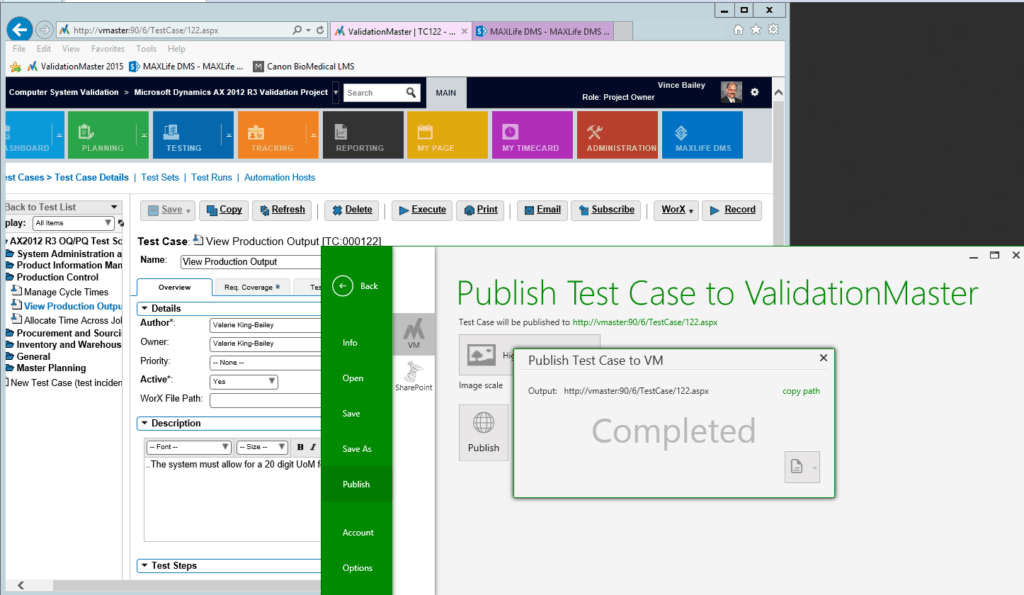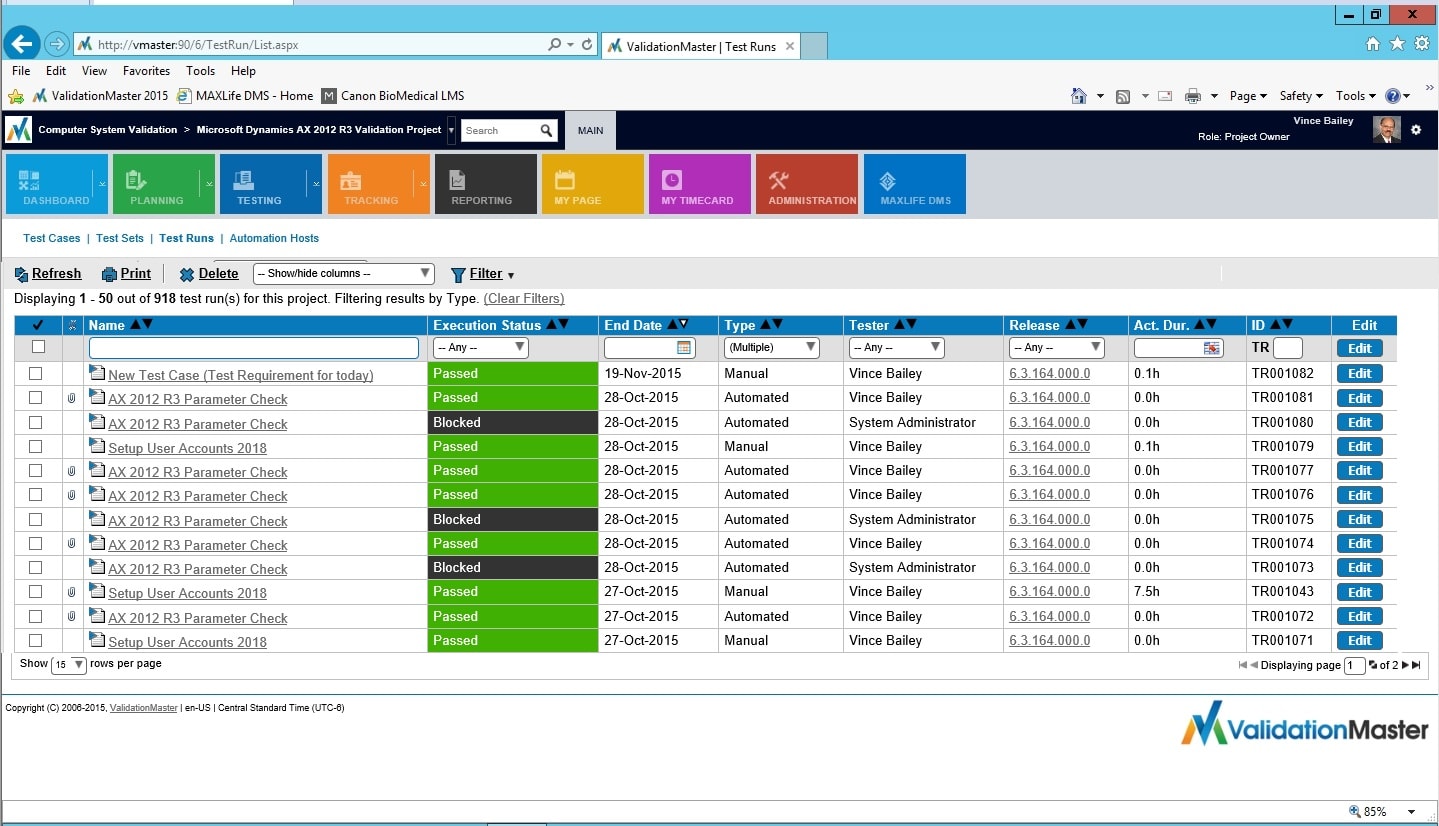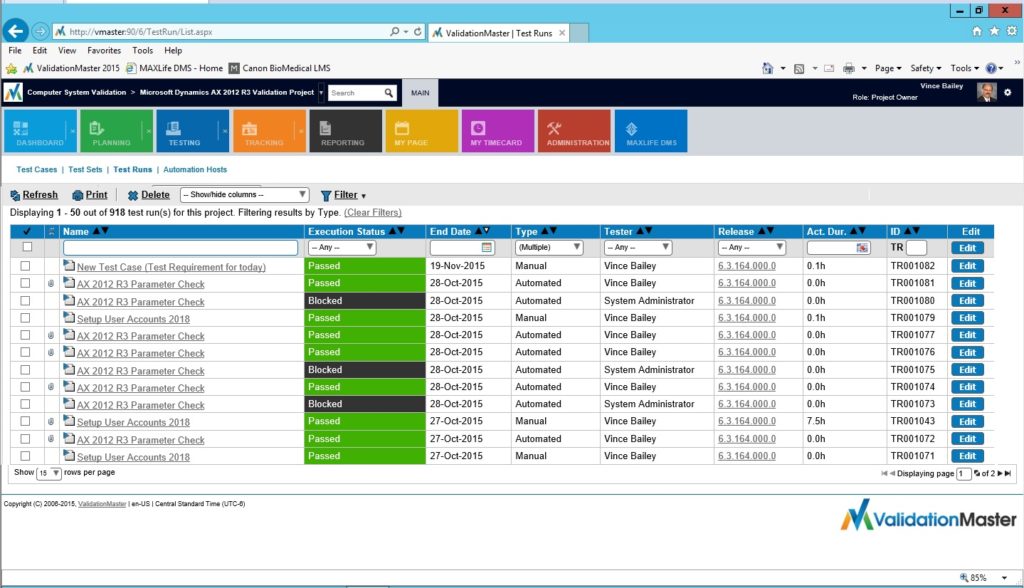 'Hands Off' Automated Regression Testing
Fully Automated Validation Regression Test Script Development and Execution
Schedule Regression Test Scripts To Run at Any Time
Test Results Tracked and Reported To ValidationMaster
Color-coded Pass/Fail Status
Support For Multiple Test Automation Engines
Excellent For Web-Based Applications or Enterprise Applications
Supports Continuous Monitoring
Through our "hands on" testing capability, automatically capture objective test evidence and execute validation test scripts online.
Once test scripts are captured and executed online, generate compliant executed test script documentation and publish in Microsoft Word® document formats for review and approval.
After initial validation testing, regression testing is inevitable. Establish and develop a reusable test script library to facilite regression testing through ValidationMaster™.
Test Scheduling & Execution
Fully automated test scripts that can be executed without human intervention is possible through ValidationMaster™. Schedule tests for online automated testing/execution.
During test script execution, ValidationMaster™ records results in real-time. This is viewable through integrated dashboards. Test scripts may also be paused/resumed if required.
During test script execution, ValidationMaster™ captures and records pass/fail results. If the test is passed with some exceptions, the system allows recording with documented exceptions.
Register today to attend one of our weekly ValidationMaster demonstrations. Learn how ValidationMaster can accelerate your validation programs.