The First Lean Validation Management System
Software Assurance DELIVERED
Dynamic IV&V Dashboards
Gain ACTIONABLE intelligence from project and personal IV&V dashboards that provide real-time status of your validation project metrics and activities.
Requirements Management
Comprehensive requirements management that allows you visualize requirements risk, test status against requirements and much more.
Test Management & Execution
Automated test script capture, execution and management is now a reality with ValidationMaster. Establish a reusable test script library for regression testing.
Forward & Reverse
Traceability
Requirements traceability is a by-product of your validation lifecycle process. Generate forward and reverse trace matrices quickly and easily.
Multiple Project
Support
Comprehensive report automation to allow easy customization, formatting and exporting of validation reports in your unique format.
Integrated Content
Portal
Comprehensive content, quality and risk management portal based on Microsoft SharePoint. Integration with DocuSign e-Signatures and Nintex graphical workflows.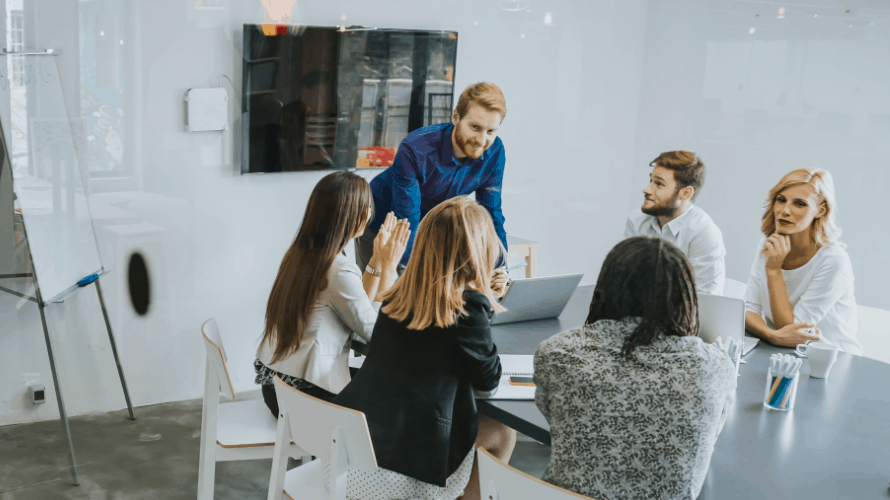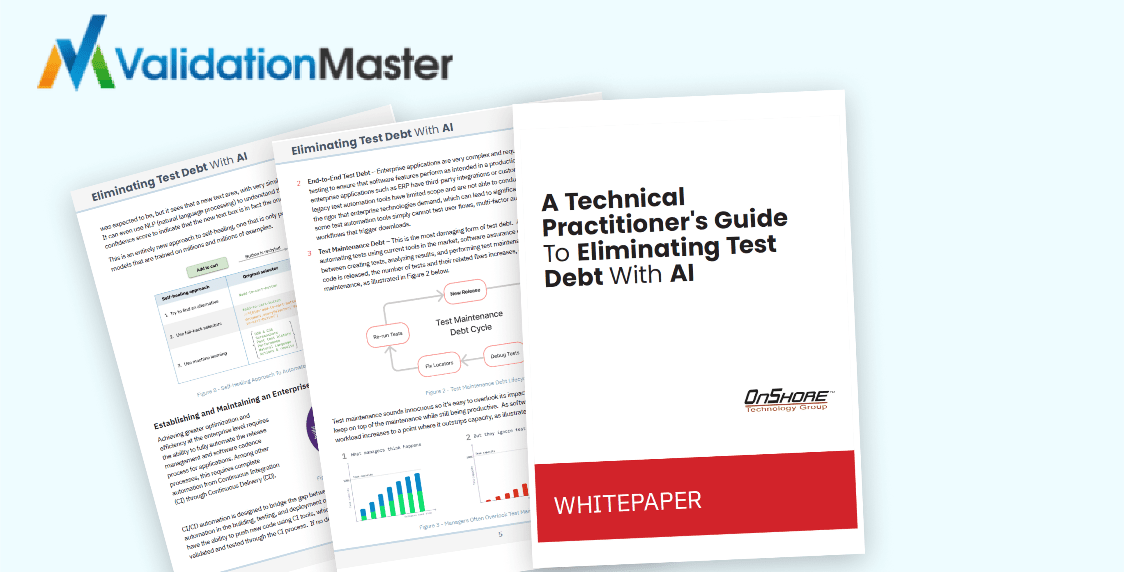 Get Your WHITE PAPER Today
"A Technical Practitioner's Guide To Eliminating Test Debt With AI"
The whitepaper explores the effective management of test script development and maintenance as a result of frequently changing software cadence releases
"The Future of Validation Report - 9 Automation Trends Impacting Validation Processes"
This white paper identifies and discusses nine key trends shaping the future of computer systems validation in 2023 and beyond.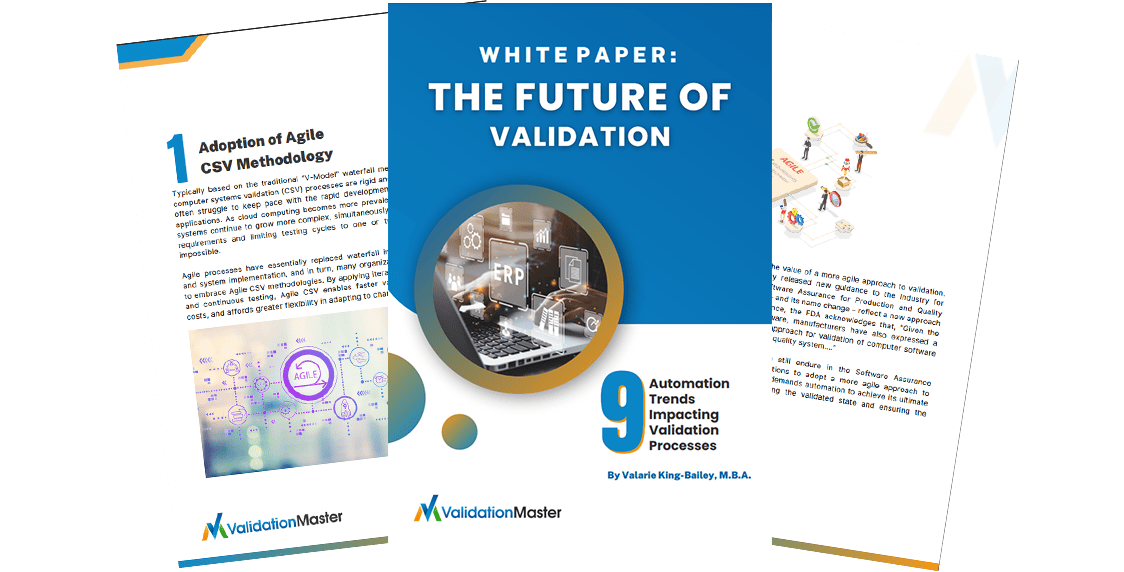 Register today to attend one of our weekly ValidationMaster demonstrations. Learn how ValidationMaster can accelerate your validation programs.
Read on the latest insights, best practices, news and regulatory updates relevant to the validation community. Check it out and subscribe to stay up to date!