IncidentMaster™
During Validation Testing
An essential part of the validation quality process is incident management. ValidationMaster includes comprehensive incident management capabilities that allow you to capture and management incidents associated with validation testing.
Users have the ability to add attachments and assign workflows to incident reports. If test scripts are fully automated and the software hits a bug, an incident report is automatically generated.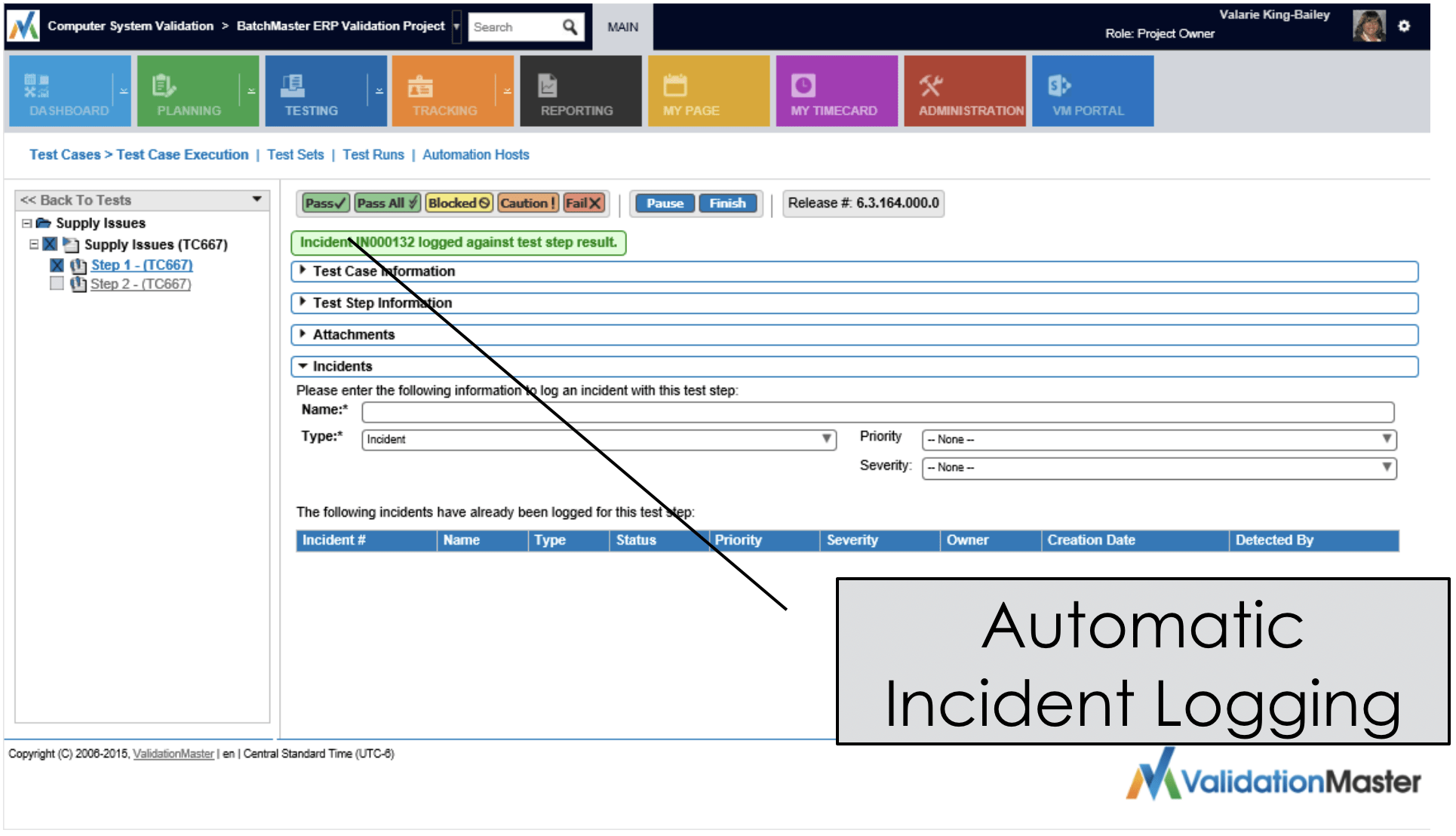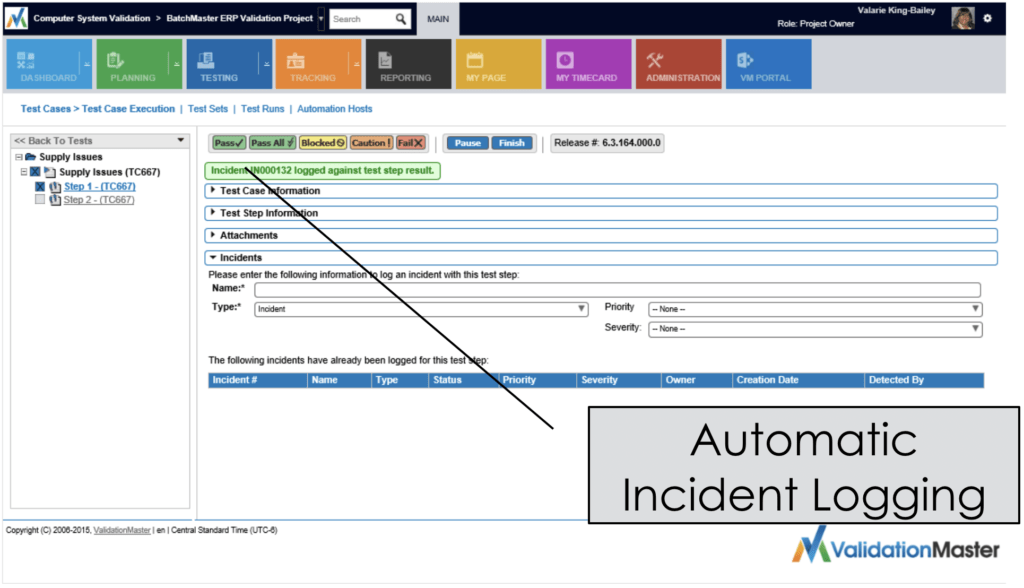 Automatic Incident Logging
Easily Log Incidents Linked To Validation Test Scripts Quickly and Easily
Incidents Automatically Logged When Tests Fail
Incidents Tracked and Managed With Each Test Case
Drill Down From Requirements To Tests And Incidents
Tightly Linked To Test Scripts For Compliance With Regulatory Guidelines
Fully track and manage incident tasks and their related associations with test cases, requirements, and other processes. Incidents can be routed to key stakeholders for task management.
During validation testing, easily raise an incident if you encounter a bug/anomaly and link the report directly to your test scripts to ensure compliance. Never lose an incident report again!
The ability to monitor and manage incidents in real-time and their associated tasks, test cases and other processes. Incident may spawn corrective actions or N/C's.
In the case where an incident is discovered to be an actual requirement, incident can be easily converted to requirements and linked to test scripts for closed loop processing.
ValidationMaster™ supports comprehensive quality management processes for the effective management of incidents throughout the system. All incidents are given unique numbers and are tracked from inception to close.
Incidents can be routed for review and approval through automated workflows. Validation due diligence is created through our audit trails that tracks incident workflows to their end.
Register today to attend one of our weekly ValidationMaster demonstrations. Learn how ValidationMaster can accelerate your validation programs.